04.CARIBBEAN SEA
Journey to the Caribbean
1st Floor
Travel to the West Indies
The Caribbean Ocean borders the Atlantic Ocean and is located along the insular arch of the Caribbean islands, Central America, and South America.
Its different basins have a depth of 5,000 meters, much like that of the Northern Atlantic. However, ocean floor water exchanges are limited by the presence of islands and ridges that act as thresholds.

Prairies of underwater grasses and swampy forests develop in the sand and mud along them. Their fauna includes shells, sea urchins, and many crustaceans. Flat fish are common to these areas, as well as fish from open waters that come to feed. The rocky bottom, rare in the tropics, is rich in gorgonians, sponges, and pelagic fish.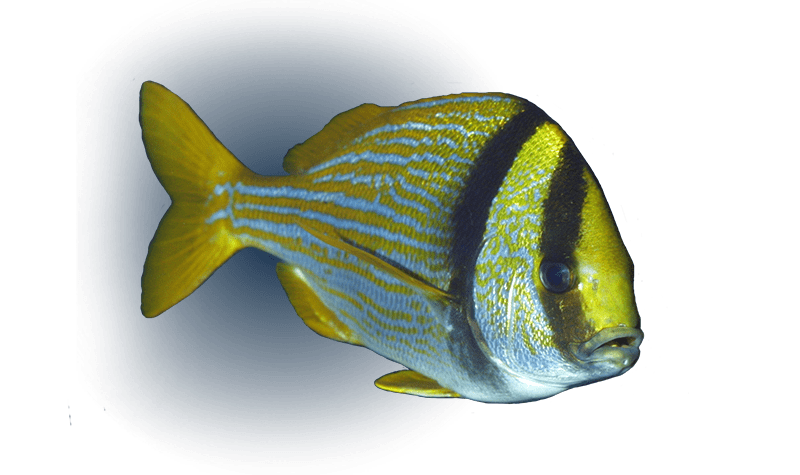 Caribbean fish
Half of the 1,500 fish species of the Western Tropical Atlantic live in coral reefs. They are especially diverse west of the Caribbean, and least varied north of Florida, in the Bermudas, and near Brazil. Nearly 50 species of coastal fish can be found along each side of the Atlantic.