09.Gallery of Lights
Enchantment of the Oceans
1st Floor
Gallery of Lights
While certain species use light they produce to communicate, others use it to camouflage, hunt, escape, defend themselves…
At a depth of 150 metres, 99% of the sunlight is absorbed. Beyond 1000 metres, total darkness reigns.

The decomposition of light reveals new appearances as the depths pass, when fluorescence metamorphoses species and bioluminescence provides certain animals with formidable weapons.

We know more about the surface of the moon than we do about the depth of our oceans. Today, 95% of the abyssal zone remain unexplored.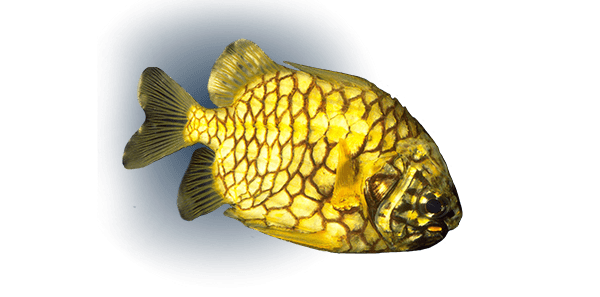 Fluorescence
Several marine species have the ability, when illuminated with certain radiations, to emit different radiations.